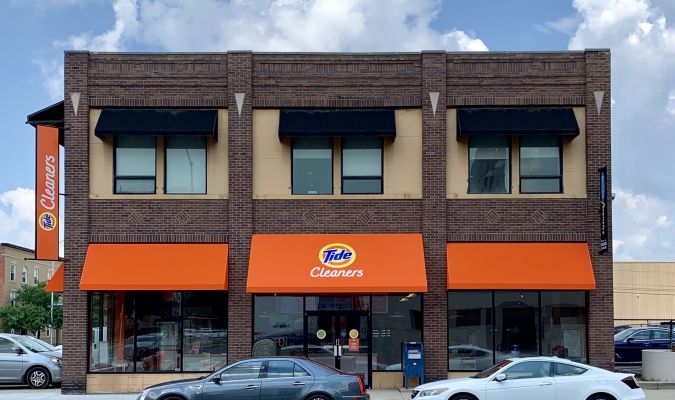 Hours
Mon-Fri 8-7*
Sat 10-3*
Sun Closed*
*NEW reduced hours due to COVID-19

Free Pick-Up & Delivery

Enjoy the convenience, quality and service
of Tide Cleaners from the comfort of
your home.

Rush Service

On-Site Alterations

24/7 Drop-off & Pickup

Same Day Service

Home Pickup & Delivery
Services Available at Downtown Tide Dry Cleaners
At Tide Cleaners, we strive to provide guests with the highest quality services in a friendly, convenient setting. Our utilization of Tide® branded products and GreenEarth Cleaning Technology® allows us to provide the best care for your garments, while our 24 hour anytime lockers and drop box grants you access to our services at your leisure. As a local, family-run business, we are excited to be involved in the community and support local organizations that continue to make the Downtown Indianapolis area a wonderful place to call home.