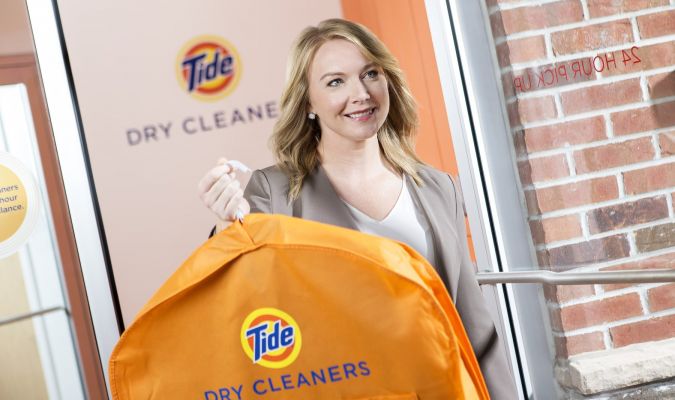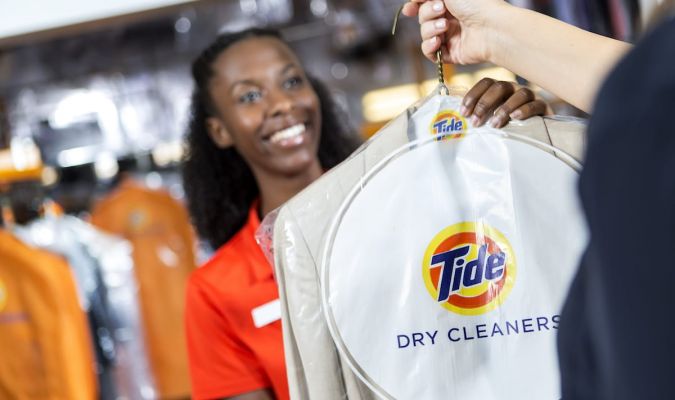 Services Available at Linden Market Hy-Vee Tide Dry Cleaners
The Tide Dry Cleaners method applies Tide's 70 years of fabric care experience and includes the convenience of drive-thru concierge services and 24-hour pick-up and drop-off with Tide Dry Cleaners Anytime kiosk and drop-box. Through its partnership with GreenEarth® Cleaning Technology and utilization of Tide® fabric care, Tide Dry Cleaners offers advanced cleaning technology to care for a wide range of garments and textiles.

"The best part of my job is the relationships I've formed with Tide Dry Cleaners guests. As local business owners, we are excited to continue to build connections with Tide Dry Cleaners guests and with other local businesses in the Omaha area." said Kimberley Schuler, Franchise Owner of Tide Dry Cleaners in Omaha. Kimberley and her business partner John Plaso operate seven Tide Dry Cleaners in Greater Omaha. Their first location in Maple opened up in June of 2013, and since then they have opened locations inside of the Hy-Vee's in Linden Market, Florence, Fort Street, Midtown, and 90th & Center.