New Here? Get the latest promotions & news.
Stay in the Loop
Signup to receive our coupons, promotions, news updates, and special perks all year long.
Find a Location
Locations nationwide and new stores opening every day. Find a Tide Dry cleaners near you.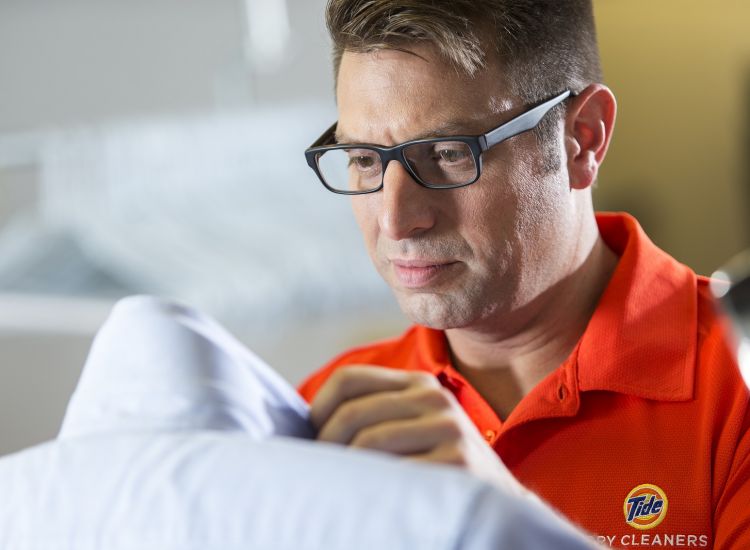 Your one-stop shop for looking your best.
Tide Dry Cleaners offers you comprehensive fabric care to keep you looking your best day after day. Our expert tailors can handle anything from minor repairs to complete alterations. For a complete list of alteration and repair services, please contact your local Tide Dry Cleaners.

Shorten sleeves
Hem pants, skirts, dresses and outerwear
Take in jackets, shirts, dresses, pants and jeans
Adjust the shoulders of a coat or jacket
Replace zippers and buttons
Repair holes
Convenience
24 Hour Drop-off Kiosks &
Pickup Lockers
Quality
The Power of Tide® You Trust & GreenEarth® Cleaning
Service
Same Day Service
In by 9 & Out by 5
Find a LocationSimple & Convenient