Why Choose
Tide Dry Cleaners
New Here? Get the latest promotions & news.
Stay in the Loop
Signup to receive our coupons, promotions, news updates, and special perks all year long.
Find a Location
Locations nationwide and new stores opening every day. Find a Tide Dry cleaners near you.
The Tide Difference
There's something special that separates Tide Dry Cleaners from all the rest. More than the name on the front of our store or the detergent that runs through our machines. You see, it's not about us. It's about our customers. It's about providing the absolute best in quality, convenience and customer service.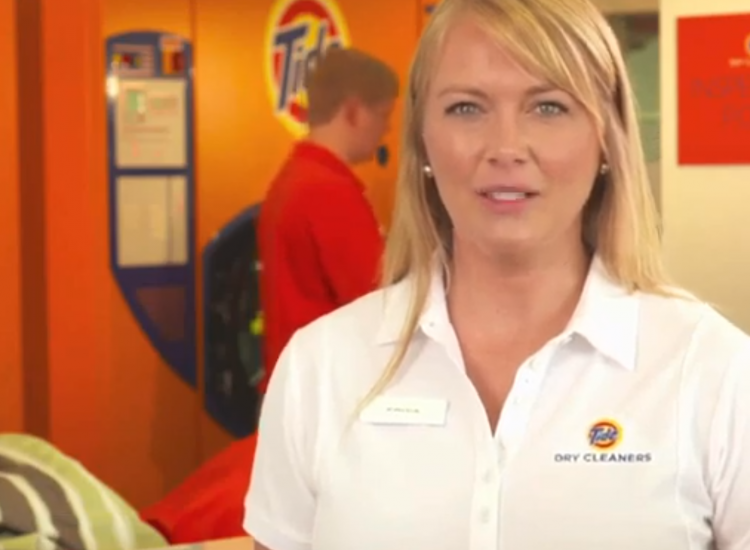 Experience the Tide Difference
When it comes to choosing a dry cleaner, It's Not a Wash
Tide Dry Cleaners has removed the stain from the dry cleaning industry. No harsh chemicals. No dark and shady storefronts. No hidden fees. Just bright, smiling professionals eager to give your garments the clean they deserve. And it's all backed by Tide – the most trusted brand in fabric care for over 65 years.
Carrying on the Cleaning Tradition
After nearly 14 years of research and development, David "Dick" Byerly, a Procter and Gamble scientist, created a prototype detergent that would clean better than anything on the market. They called it the "Washday Miracle," and it would go on to become Tide ® , the leading laundry detergent in America.
Following years of innovation and advancements in the fabric care industry, Tide took a step into the dry cleaning market. Tide saw an opportunity to use its fabric care expertise to change dry cleaning for the better. Tide Dry Cleaners carries on the tradition of its parent brand through a best-in-class dry cleaner that will lead the market
for years to come.
Convenience
There's convenient. And then
there's Tide Dry Cleaners.
We offer a number of ways to make dry cleaning as quick and painless as possible. 24-hour drop-off and pickup is available through convenient drop boxes and designated lockers.

We even have automated kiosks running 24/7. Imagine the simplicity of an ATM, but for your dry cleaning.
Quality
The clean you expect. The
clean you deserve.
For over 70 years, the Tide brand has been synonymous with quality cleaning. Expect nothing less when you bring your garments to Tide Dry Cleaners.

Our GreenEarth ® Cleaning process is tough on stains yet easy on the environment. Here, there are no harsh chemical odors. Just the fresh scent of Tide ® .
Service
We also specialize in
brightening days.
As soon as you arrive, you'll notice the difference at Tide Dry Cleaners. Our carside valet will handle your dry cleaning while you stay in the car. Inside, your clothes will be sent through our meticulous 7-point inspection where loose threads are tightened and cracked buttons are repaired for free. You could say we wear our 95% customer satisfaction rating on our sleeves.
Find a Location Simple & Convenient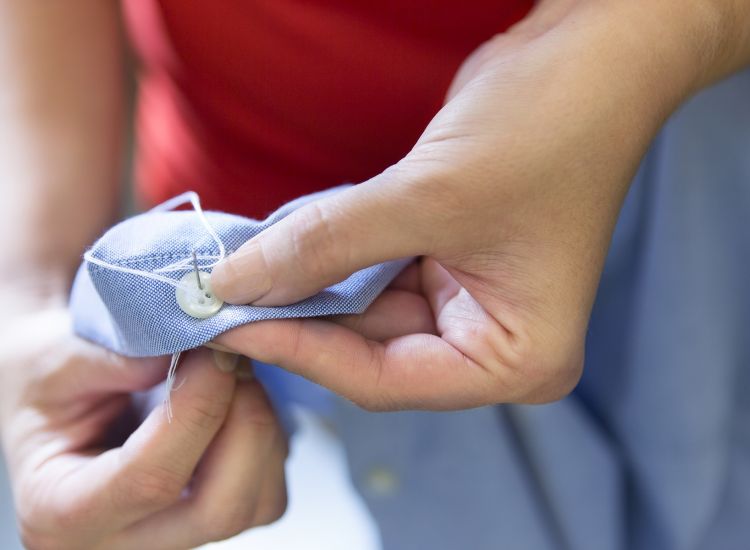 7-point Inspection
We make a point to ensure your garment looks its best when it leaves Tide Dry Cleaners. That's why we use our unique 7-point inspection process to check for stains, damage and special instructions multiple times. As a bonus, we even tighten loose threads and repair buttons for free
Join Today Start Earning Rewards